I made the demo video for
ss one, draw lines, lasso, resize, rotate and erase them.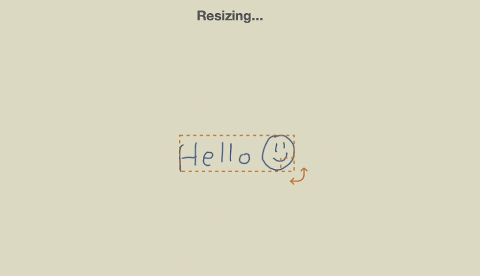 Watch this demo on the youtube.
https://youtu.be/1GCh9_fCOf0
You can also get this app on the google play store.
https://play.google.com/store/apps/details?id=app.smallsketch.one
Features
Just one large (almost infinity) canvas space.
S Pen : Drawing
S Pen with Button : Lasso / Eraser
Two fingers : canvas scroll
3 pen colors
SVG Export support
For more details, see ss one, user guide.
This app is tested with Galaxy Tab S8 plus, S6Lite and S3.
Liked some of this entry? Buy me a coffee, please.